Jane & Cressida have had a brilliant year being The Tooting Broads! We have played for lots of lovely people at gorgeous venues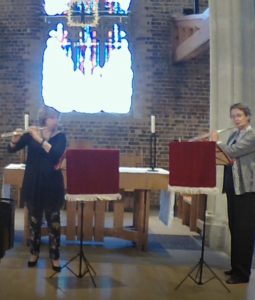 and for all sorts of occasions – and we had our annual concert as well. This year it was in Putney. We hope you enjoyed the short extract from Doppler's Valse di Bravura playing on our homepage.
We love special requests for duet arrangements of favourite pieces of music. They extend our repertoire and, more importantly, our clients really appreciate a personalised music programme! Don't forget to ask us about that.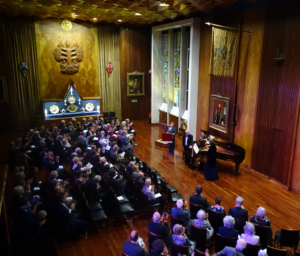 Another highlight of 2018 was an Musical Soiree at the Annual Livery & Freemen's Reception at The Carpenters Company where we played a varied programme of flute duets.
We hope this has inspired you to contact us – for your special drinks party, birthday lunch, family wedding, gallery preview…. whatever the event, it will be all the more memorable with gorgeous flute duets from The Tooting Broads!