Jane and Cressida used to comprise the flute section of a London orchestra.  They love playing flute duets for special occasions and since founding The Tooting Broads in 2015, they have played at amazing events all over London and the south east – and occasionally abroad too!
JANE
Jane has playe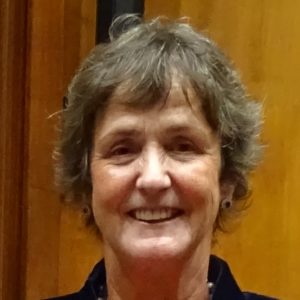 d her flute, piccolo and alto flute in some wonderful buildings and parts of the world performing both as soloist, in chamber music and as an orchestral player.  She has given flute recitals in Winchester and Chichester Cathedrals; The Charterhouse, Smithfield; All Hallows by the Tower; St. Stephen Walbrook and St. Margaret's Westminster and played at events at the Banqueting House, Whitehall; in Jersey, the Channel Islands and the Minack Theatre, Cornwall.  She has also performed in Germany, France and Holland.
Jane performs regularly in the Americas at the Teatro Municipao, Rio de Janeiro; the Circolo Italiano; and with the singer, María Volonté's, Tango Band in Buenos Aires.  A favourite moment still remains Jane's solo performance of "There'll always be an England" on board ship in the middle of Lake Titicaca, the highest in-land lake in South America.
CRESSIDA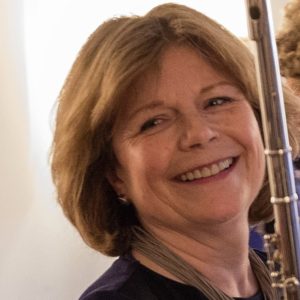 Cressida studied at Trinity and Guildhall Schools of Music, London. She is especially proud to have been taught piccolo by Lowry Sanders of the LSO, whose playing can be heard on the original Star Wars music soundtrack. References include from Jack Brymer, LSO/Shell Music Scholarship "certainly one of the finest we have heard".
Equally at home with musical theatre, opera, chamber music and the orchestra, Cressida has played in all the major concert halls in London and on many orchestral tours in Europe, north America and Asia.  She has been principal flute at Holland Park Opera, the British premieres of Tchaikovsky's opera "The Maid of Orleans" and Sandy Wilson's "Divorce me Darling" (the sequel to "The Boyfriend") and in many other operas, musicals and commercial CDs including the music soundtrack for the film Room 36 directed by Jim Groom.